"Encourage every one in his struggle to live up to his own highest idea, and strive at the same time to make the ideal as near as possible to the Truth."
– Swami Vivekananda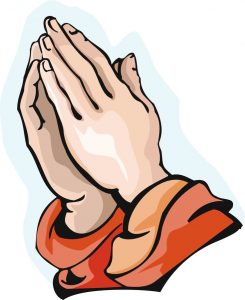 Occasionally I respond to someone or people in a group with the folded hands gesture.  I don't do it all the time as it is a very special gesture that, for me, should never become an automatic habit. So I reserve it for moments when it feels most appropriate.
Many people will assume this to be a religious gesture, which is understandable given its use over the centuries. It is used in both Eastern and Western religious traditions and is especially associated with the concept of prayer. But that is not how I use it and I thought it might be helpful to discuss this.
When I offered meditation sessions several years ago, there were people from a variety of backgrounds attending. Some were religious, some not. Of those who were, they came from a variety of traditions since the urge towards inner peace knows no social divisions. I had no trouble occasionally folding my hands towards any of these people.
A part of each one of us aspires to something more. I have yet to meet someone who does not have some kind of Ideal towards which they aim, even if it remains obscure and unstated. This Ideal can be embodied a number of ways. It can be any "sense of the best". The best life, best religion, best philosophy, best mental state, best teaching, best relationship, best political arrangement, best amount of wealth, best state of health etc. In all these, the sense is that of an Ideal or perfected state one desires to attain, become or create. For convenience, I use the term "The Ideal" to describe this.
A part of me also aspires to The Ideal. As with you, it is something personal. It does not differ in its essence from the same aspiration in each of you. Whatever within you desires and moves towards something perfect is an "aspiration to The Ideal". It is a feeling that there is something better to be achieved and that once found, the feeling of lack disappears. That is why it is perfect. There is nothing to be added or removed. This is a powerful force within one's psyche and it moves us ever onward towards our Ideal.
So I use the folded hands gesture to acknowledge this situation. When I extend the gesture to someone, what is being said is "that which aspires to the Ideal in me is honouring that which aspires to the Ideal in you".
We are both wanting our perfected state. The folded hands symbolizes this.