Remember humility, love and tolerance every waking hour of the day. When our heart is humble, then we never quarrel or criticize; we only love and love never breeds intolerance. Without these three we cannot be in harmony. – unknown
A memorable moment of humility occurred for me in 1995 when I was visiting the Canadian Rockies. My wife and I were at Moraine Lake around 7 pm in late August of that year. There were no other tourists there at that moment, which made it all the more special. We had this place to ourselves.
As we walked along the various footpaths I came to a fenced off area. Being a curious fellow, I hopped the fence to see what was beyond it (I know, I know…). It turned out to be an outcropping of rock overlooking the vista that is Moraine Lake and I could see why it was fenced off. Falling from that cliff edge would be deadly! But the view was amazing so I sat down in a cross-legged position to meditate on it.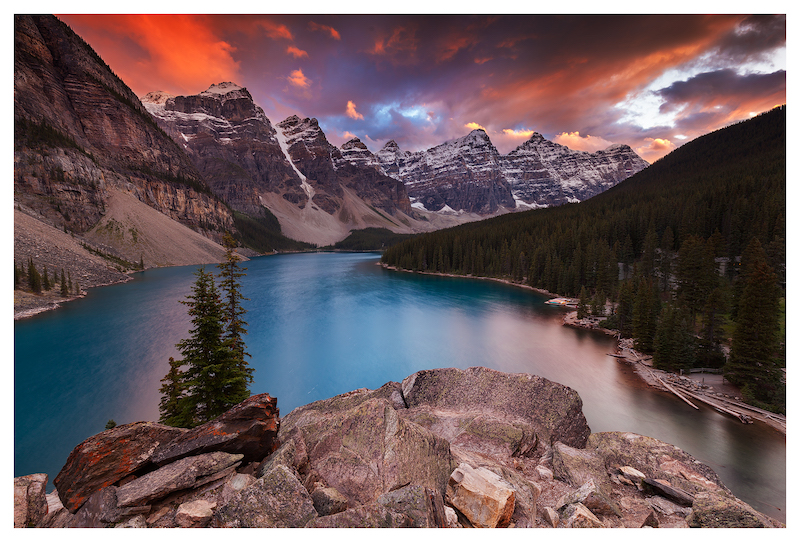 As I sat there I noticed what appeared to be piles of rubble at the bases of each of the mountain peaks. You can see this in the photo below.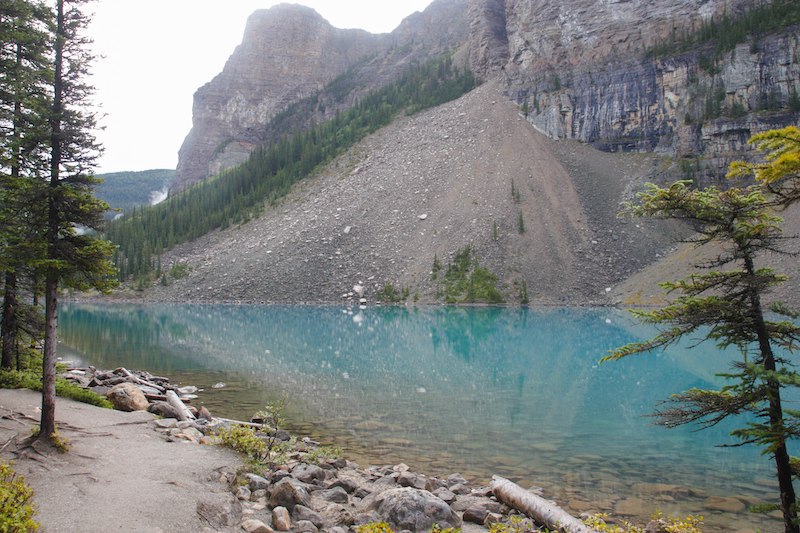 As I scanned around to where I was sitting I realized that below my position was the same rubble, only this time I could see the sizes of the rocks to range from pebbles to large boulders. Significantly I realized where all this came from. Pieces of the mountains were breaking off in the natural process of slow erosion over the eons. That was when I realized it….
If this was the moment in geological time that the particular piece of rock I was sitting on broke off and joined the rubble far below, this place would swallow me up.
At the moment of this realization, I literally started to shake. Partly from fear, mostly from the reality of my small place in the landscape. I slowly and carefully got up, still shaking with weakened legs, quietly thanked Moraine Lake for this moment, and headed back over the fence to find my wife and tell her what had happened.
I've never forgotten this experience. It taught me a lot about perspective and the value of acknowledging reality. It's bigger than me!