Buddhism and Government Power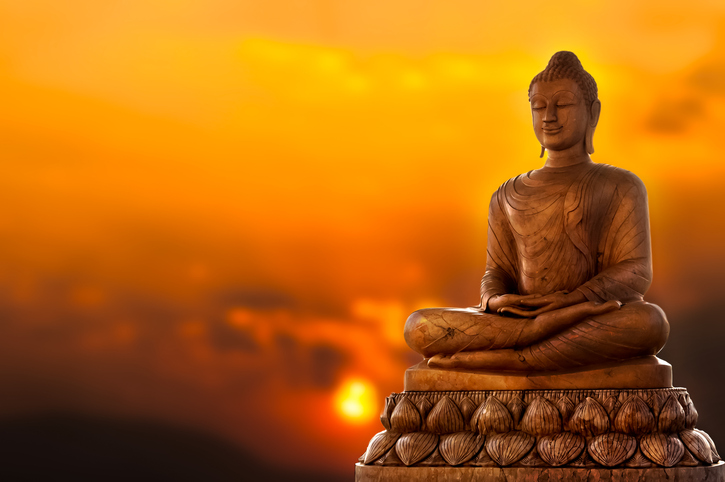 I've had a long, deep, and fruitful relationship with Buddhism. It is rightly thought to be one of the premier traditions of peace, both on a personal level and in social interactions. While I don't consider myself a Buddhist per se, my admiration for the teachings of its founder, Siddhartha Gautama, is strong and I will have more to say about this in future posts.
I am far less admiring of many Buddhists, especially here in the west. While placing compassion at the top of their moral hierarchy, there is a corresponding desire to use government power to implement it. Yet one of the core ideas that was clear to me as I learned about the teachings was this:
Compassion and force are incompatible no matter the nobility of the goal.
One of the things that I have found off-putting about almost all the Buddhists I've met is their willful ignorance when it comes to state power. In my view, their focus on compassion is correct and commendable. But they are all too willing to approve of state force to express that compassion.
The article linked below explains this in more detail and is worth reading. Here is an excerpt that I hope will engage your curiosity:
By definition and necessity, states kill and take. But here anyone who isn't an anarchist adds that they do so legitimately. There is said to be something about states—about their features or their origin or their procedures—that makes this killing and taking legitimate and grants them the authority to do it, when the rest of us would be condemned if we acted similarly. There is a deep philosophical literature on this question of legitimacy, one going back to Plato and continuing in robust conversation today. And there are interesting and powerful arguments to be made on both sides.

But none of that should matter to a Buddhist striving to live in accord with Buddhist ethics because Buddhist ethics, in the clear language of the precepts, rejects a "legitimacy" qualifier on its prohibitions against violence and taking what is not freely given. As scholar-monk Thanissaro Bhikkhu notes, "The precepts are formulated with no ifs, ands, or buts. This means that they give very clear guidance, with no room for waffling or less-than-honest rationalizations. An action either fits in with the precepts or it doesn't."

Don't kill means don't kill. Don't take what's not freely given means don't take what's not freely given. Stories we might tell to justify such acts, including appeals to their utility, or their necessity in order to prevent bad outcomes, or their centrality to justice, can't overcome the simple fact that the precepts feature "no ifs, ands, or buts."

Thus the state, at its very core, engages in—and must engage in—actions that violate the first two precepts. When we ask the state to act on our behalf, we are asking the men and women who make up government to behave in ways incompatible with Buddhist practice. In fact, given our democratic system where the people direct the government, we aren't just asking. When we successfully pass a law, when we cause a new regulation to be enacted, or when we vote for a tax increase, we are ordering people within government to violate the precepts on our behalf.
The core argument of the article is, "Engaged Buddhists too often lean progressive because they don't understand the fundamental nature of the state that they rely on."
READ HERE: https://www.libertarianism.org/columns/buddhist-ethics-does-not-advocate-state-action