How many of you were enthralled by the amazing race to space in the 60s? Of all the events of that time, one of the most uplifting was the incredibly rapid process from the 1st man in space in 1957 to the first man walking on the moon in 1969.
While the 1969 event of humans walking on the moon is obviously the high point of the space race, in my memory it is still overshadowed by the moment shot 6 months earlier in this stunning image.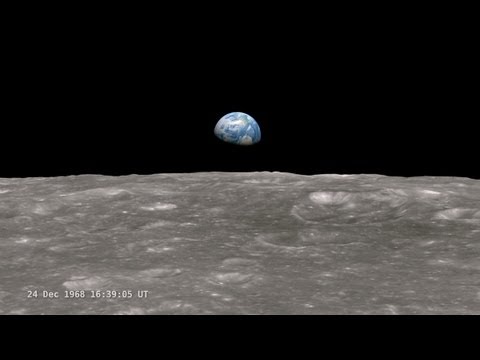 "Earthrise", shot from Apollo 8 on Christmas Eve 1968 was a high point in human awareness. We saw our home rising over the horizon of an alien world. It gave me shivers at the time (I was 12).
While the 1960s were a time of social turmoil, the Apollo moon program was a rallying point that united people in the wonder of exploration and human achievement. We saw our beloved homeworld for the first time and realized our small position in comparison to the vastness of the surrounding universe. That this realization was shared so widely made it a unique moment in human history.
In our current times of social turmoil, when hatred is being spread farther and faster than ever before, I find myself longing for a positive unifying event like the moon program to lift us out of our various prejudices to celebrate the wonder of being alive and being human.