I came across this post recently:
No one who seeks power to take away the liberty of others can legitimately claim to love their neighbours. Liberty, on the other hand, is consistent both with self-love and love of others, since we must be willing to grant liberty to others to have it for ourselves. One thing that's becoming clearer to me as time goes on is the very deep interconnection between freedom and love. 'Enlightened' Eastern philosophers equate enlightenment with freedom, and freedom with love. To them, it's all the same thing. – Mary Ruwart Ph.D
I've been aware of Mary Ruwart for many years. I read her outstanding book "Healing Our World" and was thrilled to find a book relating freedom ideas with those of Eastern Philosophies such as Taoism and Buddhism. One of the key ideas in these traditions is a mind free of attachments. By this is meant thoughts, memories, desires, etc. that are so entrenched that one experiences a psychological need to cling to them. The sense of self is identified with these inner conditions in a way that their removal feels like a threat to the feeling of "who I am". Hence, "I" am attached.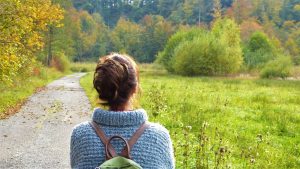 To be free of attachments means they no longer have one in their grip. It does not mean memories etc. disappear. Only that they are no longer required to experience the sense of self. In other words, one is free of them. This takes some inner work to experience and understand.
This inner freedom is an important state of mind that is constantly cultivated and refined through a variety of meditation practices and in some cases, ritualized activities. While the methods vary, the inner freedom from being bound is the same. It is this sense of being unbound inwardly that translates into the libertarian notion of being free to live one's life as desired without harming anyone else. To attempt to control someone through force will create a reaction of desire to be free of that force. Remember what I said above – inner freedom is cultivated and refined constantly. It is a work in progress because the tendency towards attachment is learned in childhood, so is very strong. The natural reaction towards restrictions is to seek to be free of them. Think back to being told "no" when you were little. Hopefully, you were told this for good reason. But that didn't lessen the reaction.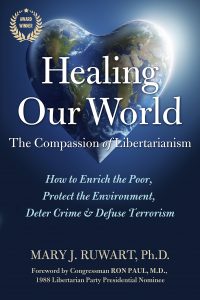 Inner freedom from one's psychological attachments is a prime component in Eastern traditions. This freedom is equated with a fulfilled, content life. In other words, happiness. If one truly cares about the well-being of other people, the last thing one would do is restrict their freedom since it can generate the desire for it, thereby adding a new attachment.
To be free is to be non-attached. To desire freedom is to be attached.
So leave others alone to cultivate their non-attachment and be free.