Getting Weary of the Hatefest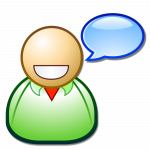 Several months ago I joined some social media platforms promoting themselves as free speech supporters. Technically, they are very well constructed and while they take a bit of getting used to, they are pretty easy to navigate. But the reason these platforms appeared was due to censorship on Facebook, Twitter, and YouTube, driven by the perception of hateful content appearing there.
One of the accusations coming from some on the left is that free speech is equivalent to hate speech. This is where they get their motivation for censorship. Hate is to be silenced because it's hateful. Of course, the problem here is the definition of "hate". It's a murky area that sometimes comes down to "any commentary I don't like". But I agree that hateful comments are ugly and I wish they were not happening.
Some free-speech supporters on the right accuse the left of totalitarian censorship and see this as evil. Certainly, they have history on their side. Even a cursory look at the 20th century with the likes of Hitler, Mussolini, Stalin, Mao etc. provides a reason for the fear of censorship. The end game is not pretty.
So I've been reading, posting, commenting here and there on these platforms. And as much as I value free speech, I am getting weary of what I starting to see as a festival of hate. The vitriol with which some post is starting to wear me down. I'm tired of posts like "the ________ should all be killed in their beds" or variations on "the cause of _______ is the _______" . Frankly, that kind of stuff concerns me.
The problem I see is that these kinds of sentiments are what fuel the hate on the other side. And that hatred is equally if not more dangerous since the totalitarian urge is lurking within it. So it becomes hate on the left vs. hate on the right. Surely it can be seen that this is not a good path to be on. We're headed in the wrong direction.
I try to inject some peaceful, positive messaging in the midst of all this. My political philosophy essentially boils down to "live and let live" even though I know that is simplistic and complicated at the same time. I'd love to see those on the right focus on expressing the best of their ideas around freedom, while those on the left practice some acceptance that the world does not have to conform to their ideas.
Present your ideas & arguments, yes. Use force to enact them, no.
It's not easy to acknowledge the other side. But surely it is preferable to the direction things are going. We are fallible, imperfect creatures. Let's please see this truth in ourselves and try to forgive it in others. I make mistakes. Maybe this entire piece is wrong. But that is part of being human.
You can decide that I am completely wrong in this assessment. That is perfectly fine. All I ask is that you leave the hate aside.