Growing Up With the Classics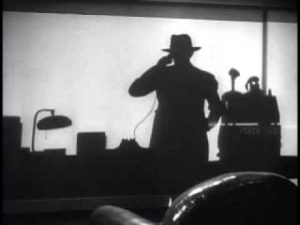 What is it about these old movies that is so appealing? I suppose this question has as many answers as there are fans. We each have our own sense of enjoyment of the classics and it is indeed personal. See how much of what I write here resonates for you.
My exposure to the classics was through television in the 1960s. I have several snippets of memory from my childhood that involve the excitement of seeing something on that screen that drew me into another world.
Our tv set was a black and white screen so everything I saw was rendered in those shades of grey. This had the effect of equalizing the quality of the images. It did not matter whether I was watching a 60s tv show or a 40s movie. They looked the same, with the obvious exception of the styles of clothing, cars, etc.
I was too young to appreciate the differences in production values between movies and tv shows, nor could I really understand the artistic effort of those who created these wonders on the screen. They were simply wonders for a little boy to behold. And behold I did!
One of the impressions that has remained with me is the excitement of  daily escape into the serials of the 40s. There was a station that aired a chapter of these every day at lunch time. I would hurry home from school for the lunch break to catch the latest chapter of whatever was on that month.
The one that has stayed with me the most is King of the Rocket Men. Wow, this was a boyhood thrill like no other. The idea that a man could put on a helmet and leather jacket with a rocket pack on it, turn a couple of dials and actually fly was intoxicating.
Of course each chapter would end in a cliffhanger to entice me to return the next day for more, and it worked. I had no idea these films were made in the 1940s and I did not question the clothing styles or car makes which clearly did not look like what was current in the real world.
I simply loved the adventures and now believe this is where my love of the classics was formed. The emotion of a child goes very deep into one's psyche and that I associated the sense of adventure and excitement with those black and white images explains a lot to me of my passion for those movies today.
Here is a bit of what got me going. Try to imagine seeing this for the first time and believing in that wonderful childhood way, that all wonders await.