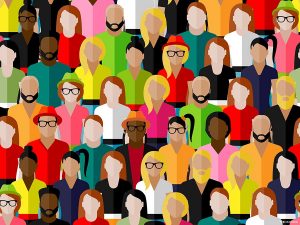 I consider identity politics (IP) to be the evil of our time.
It is the scourge behind every conflict, every division, every attack, every social ill. The idea that one is who one is due to belonging to this group or that group destroys autonomous thinking and reduces the personal sense of self to a mere reflection.
IP is so embedded in our psyche that most people cannot even talk about current events without referencing a group. Try it. See if you can discuss anything without using they, them etc. You'll figure out how to do it, but it will be an effort.
Watch my blog closely. If I slip into using IP, nail me on it. We must take a stand on this. The last time IP became the official government policy and a group was identified as The Problem, it led to concentration camps.
Think about it!