A Powerful Force in Your Psyche
Every art and every inquiry and similarly every action and pursuit is thought to aim at some good. For this reason the good has been declared to be that at which all things aim. – Aristotle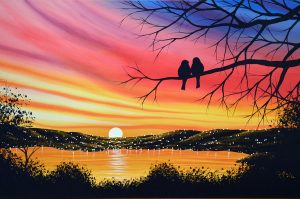 Virtually everyone wants to live a good life that so it makes sense to have clarity on what 'good' means. There are two ways this word is used. First, there is the qualitative use as in declaring something to be functionally good. So a 'good' table is one that is strong and well-made, a high quality table.  A' good' table manufacturer is one who produces that good table.
The second use of the word 'good' is the one associated with morality and is juxtaposed with the word 'bad' or 'evil'. It this use that I want to highlight here so let's get right to the crux of the matter. The most powerful psychic force is that which you consider good or moral. The morality of any given position on virtually any topic is almost always the basis for holding to that position, regardless of reasoned arguments to the contrary. When an idea, action, political view, social convention, tradition etc. is held to be 'good' as opposed to 'evil' it is defended emotionally and in some cases, to the death.
In the 1930s, the National Socialist Party
held a moral view of the quality and therefore value of defined groups of people. Jews, homosexuals, Gypsies etc. were cast as sub-human and it was therefore 'good' to remove them. We all know where this led. But note it was the feeling of moral correctness behind it that drove those actions. On a larger historical scale, virtually all wars have been fought on moral grounds. Regardless of the seeming religious, economic, or political motivations it always the case that each side feels that they are 'right' as in morally correct to take action.
When I look within I see this force in action. I see that I will attempt to justify my view of things by ultimately referring to it 'being right'. Once one has established the sense of moral rightness about a particular topic, the rationale for it is added so as to dress it up in reasoned arguments. This sense of right or wrong, good or bad, is almost impossible to dislodge because it is the foundational force. Reasoned argument against a particular position will be ineffective if the position is fueled by its being thought to be 'good'.
Some people will steal, hurt and even kill others in the name of their moral good for no other reason than 'it is good'. Government policies are set based on this; the so-called left-right political spectrum
is based on this; concepts such as equality, fairness, human rights etc are all based on this inner sense of 'what is good, right, moral etc.'. Think of the clashes we see in the news every day and you will see inner morality at work. This is why I see it as such a powerful psychic force.
Now, this does not mean one should not have a sense of right and wrong. It does not mean that it is 'bad' to have a moral sense. If you are thinking this or reacting to what I am saying with something like "He's nuts. We must have a sense of right and wrong"  you are experiencing the power of this force.  Somewhere deep in your mind is the idea that "it is good to be good" and this idea quietly drives our judgments. I am just pointing out the fact of this power within the psyche and its motivating effects in the outside world.
Why do people do what they do? Because they believe it is 'good'. So a personal examination of what one considers good is an excellent place to start the inner journey towards inner peace, because it is a prime component in the dictum "know thyself". Knowledge of the self is a prime component in moving towards deep peace.