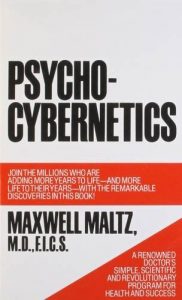 Cybernetics (loosely translated from the Greek): "a helmsman who steers his ship to port." Psycho-Cybernetics is a term coined by Dr. Maxwell Maltz, which means, "steering your mind to a productive, useful goal so you can reach the greatest port in the world, peace of mind."
This was my first foray into the mind-body paradigm. I was 18 when I encountered the idea that one's mind may be more potent than we think, even influencing the outcome of external events in our lives. But the fundamental idea of the mind as the helmsman was intoxicating to a young mind eager for knowledge. This book is a solid introduction and guide to a tricky area.
Why tricky? Mainly because when one starts delving into the mind and the fascinating process of its interactions with the body, one can easily slip into fantasy and wish fulfillment. I certainly did. (more on that in other posts)
But among the claims made in the book is the idea that the mind can create sensations in the body. This is a fascinating idea and this book is an outstanding start.
One vivid memory of the effect of the book is of lying on my bed, imagining helium balloons attached to my wrists. They lift my arms off the bed and it feels like something else is doing the work.
Cool!! Thanks, Dr. Maltz!