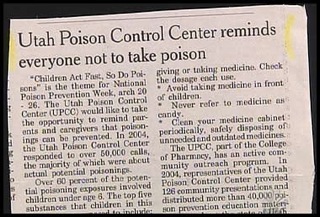 We all know there are incompetent people out there, some of whom are in charge of our pension plans! But in my simple exasperation with the fools, I sometimes forget the implications of their power.
Some background is in order here. I live in Canada. We are subject to socialized health care in all its glory. Five years ago I had been noticing some problems with what used to be a nicely functioning body that gave me relatively few problems. As all of you know, this is the first and very distressing sign of aging. The body starts to…..malfunction.
In my case, it had to do with my lower back and from what I've gleaned from the internet, there are legions of us with age-related back trouble. You would think the sheer numbers of people with back trouble would be cause for extra caution in gathering information needed to design health care policy. Ha….read on!
I went for some tests including the most pertinent one, an MRI. Fortunately, I am not claustrophobic, but I feel for those who are. It's a noisy, cramped experience but a welcome one since it promised to move me towards understanding the cause of my back trouble.
About a month later (yes, a month!) I finally had a conversation with my doctor about the test results. It's a problem with my spine. But what jumped out at me was a small piece of information at the beginning of the report. It had my correct birthday (1956) but the first sentence stated that I am 69 years old! Really?? Just do the math folks and sigh.
Why does this seemingly tiny error bother me? Because I now know that this bit of data in the system indicating a 69-year-old man is diagnosed with a particular back problem is wrong! This means the health care system has a statistic that does not correspond to reality. So any health care policy decisions based on data in which this non-existent 69-year-old is included will be decisions about…nothing. If those decisions redirect resources towards non-existent demographics, the real folks in need of care may be out of luck.
Of course, I am only one tiny data point in a massive demographic pool. But I have to wonder how widespread this kind of stupid administrative negligence is. If they can get something so simple as my age wrong (remember my correct year of birth is on the same page as the incorrect age) what else are they getting wrong? How many other fictitious 69-year-olds are not out there but are getting attention from the health care decision-makers?
The most alarming part of this story was my doctor's reaction to the error. He said, "oh, that's just a clerical error, happens all the time". I bet it does. God help us!