The World is not Your Living Room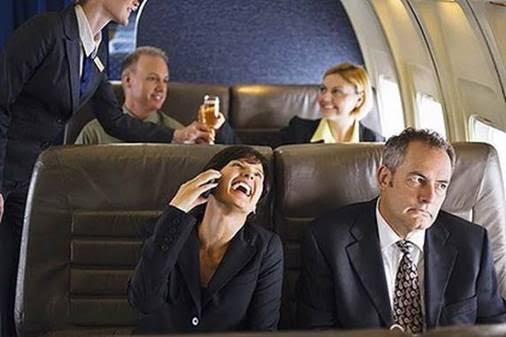 I was out running some errands the other day and was once again reminded of the plague of the unaware. "The Unaware" are those who apparently think that the entire world is their living room. They conduct themselves as if they are sitting in the privacy of their home when in fact they are out in public.
This phenomenon is most clearly seen with the way cellphones are used. I am repeatedly surprised at the lack of care with which many people engage in phone conversations while within earshot of others.
How many of you have been witness to someone having a loud conversation on their cell with the rest of us listening in? It is especially annoying when the conversation is an argument….or worse!
I've seen this happen in restaurants as well. I bet you've been at a meal with friends when one of them gets a call. The cell phone comes out, the stupid ringtone which was muted in a pocket or purse but now blaring full out, and we are subjected to a private conversation during our otherwise quiet meal.
What amazes me is that I don't ever recall someone doing this in their home since the phone would generally be in another room. But here at a restaurant, it's ok to disrupt everyone at the table with Aunt Gertrude's worries about her digestion? Please!!
The world is not your living room! Take your private calls elsewhere. Realize that we don't care to listen to your conversations no matter how important you think they are. It is rude, inconsiderate, and instantly annoying.