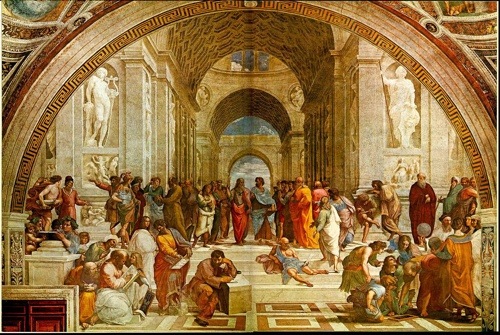 Read a portion, think on same; that these words are not mere combinations of ideas expressed by a writer from those activities of an idealist, but that they are as living water, the bread of life to the body & mind itself; as those things, expressions and experiences that may be a part and parcel of the entity itself. – unknown
The opening line above speaks to what may be becoming a lost art; that of taking in small bits of wisdom and thinking about it. The ideas one feeds into the mind form a web of thoughts that form one's views of life and so act as a filter for incoming information.
So adding new ideas in small bites that allow one to chew on them for a while is a good way to slowly expand those views. Why would we want to expand our views?
I love ideas and philosophies that make living a better experience. I am not talking about philosophy as presented and studied in academia. I am talking about the original notion that philosophy is a guide to living well.
A philosophy that one can practice and live. While roaming the academic landscape can be intellectually fun, if one's lived experience is not improved by it, it can remain as background entertainment.
So for those readers who are keen to have a better living experience, which by the way I define as simply living the most pleasant life possible, I suggest finding ideas as thought food. Take those small bites, chew on them for a bit and see which ones move you along the path of a pleasant life.