This is a fascinating and valuable idea. It comes from the Stoic philosopher, Epictetus in ancient Rome and he took it further than most. This is a very powerful idea I thought worth looking into.
"Know what is up to us and what is not up to us." This is usually rendered as "what is in our control and what is not in our control".
This idea can free the mind from concern about those aspects of living that we simply cannot do anything about. Worry about the weather, events in remote locations, the attitudes and actions of people around us is ultimately futile. Yet we engage in these worries out of a long history of doing so. In other words, worry becomes a habit. If you watched the video posted under Worry and smiled at the increasing despair over the airport baggage system, you already have a feeling for the pointless nature of this concern. It is very funny, and yet many of us succumb to similar concerns.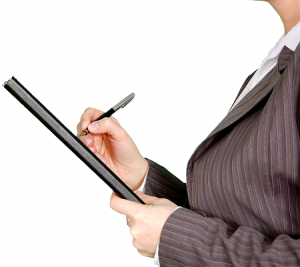 Epictetus was a philosopher in the Stoic tradition. Understanding what is "up to us" is something that was done as a regular inner practice. It was not simply an idea that one considered for a few moments before getting back to the business of worry about one's affairs. It was a deep, thoughtful realization that in a given situation there were a limited number of options and one could only act within a range of possibilities.
But Epictetus went further in identifying what was in our control, namely our will or ability to make choices. In fact, he stated that this is actually the only thing in our control. While I'm not sure he is right that attitude is the only thing in our control, he was on to something. We can choose to worry about that which is beyond our ability, or we can try to adjust our attitude about a given situation to correspond with reality and allow this adjustment to contribute to our inner freedom of mind. In other words, worry less and be serene more. Simple, right?
This is not easy of course and the habit of worry is deeply embedded in many of us. But this does not make such sage advice without value. The best way to start to handle things beyond our control is first to recognize them as being such, and accepting that fact. We may still feel the habit of worry, but we will now disrupt it. Doing this repeatedly will slowly engender a new habit. And over time, the possibility of being free from many worries starts to become real.