Zen and the Art of Motorcycle Maintenance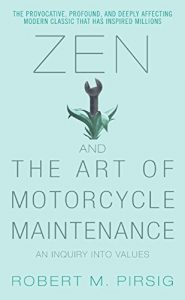 I referred this book in the description of my learning meditation. Reading it, along with The Outsider and The Fountainhead, was a formative experience for me on several levels.
It introduced me to many ideas and ways of thinking about them. It was my first exposure to ancient Greek philosophy as well the first time I encountered the word "Tao".
While I have moved on from this initial wake up, it has remained with me. I think it's because the overall theme of the book as a journey in the "high country of the mind" set the tone for my subsequent reading and thinking.
I cannot recommend this book enough for anyone who wants to get the feeling of a journey towards knowledge.
I came across a rare interview with Pirsig, or rather, a revisit of an interview done in 1974 upon the release of his book. This is a podcast from the "Ideas" series on CBC radio in Canada which revisits the original interview and adds some reflections about.  For those who have never heard Pirsig speak about his ideas, this is a real treat. It is also a fine homage to him and his philosophic vision. Listen here:
The Motorcycle is Yourself – CBC Ideas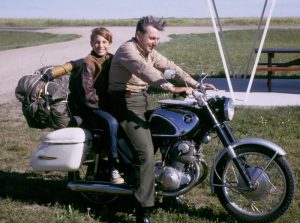 Follow up April 24, 2017
Robert Pirsig died at the age of 88. My heartfelt thanks for one of the most brilliant books I ever read. May it become a classic and be read by all who want to walk the high country.
"Quality . . . you know what it is, yet you don't know what it is. But that's self-contradictory. But some things are better than others, that is, they have more quality. But when you try to say what the quality is, apart from the things that have it, it all goes poof! There's nothing to talk about. But if you can't say what Quality is, how do you know what it is, or how do you know that it even exists? If no one knows what it is, then for all practical purposes it doesn't exist at all. But for all practical purposes it really does exist."